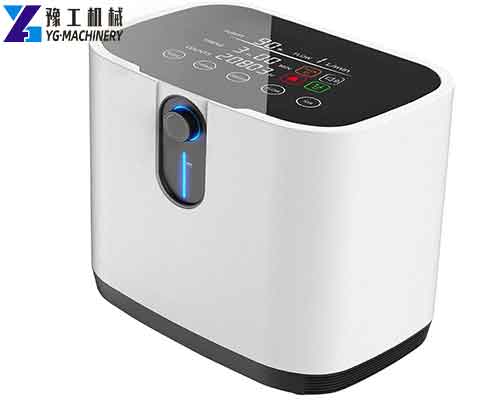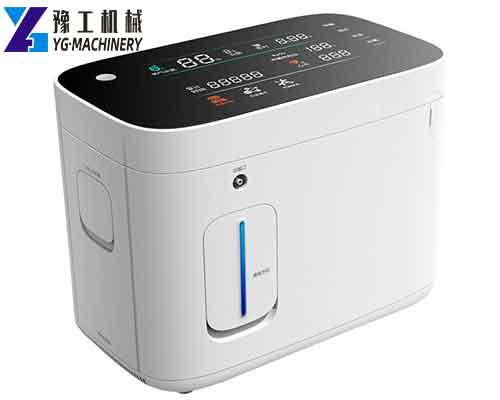 The oxygen concentrator is a type of machine for producing oxygen, and a portable oxygen generator is currently the most urgently needed protective equipment for the Indian people. In this regard, YG Machinery has been vigorously producing oxygen generators, including industrial oxygen generators, household oxygen generators, PSA oxygen plants, portable oxygen generators, air separation equipment, etc. Moreover, our oxygen generators for sale in India, and many Indian customers are already using our oxygen generators. Please feel free to contact us for the latest prices.【WhatsApp/WeChat/Phone/Skype】+86 136 1385 6800
Parameter of Hot-sale Oxygen Concentrator:
Specification
Brand: YG-1Z
Voltage: 220V/50Hz
Power: 120W
Noise: <60dB
Flow Range: 1-7L
Dimension
Product Weight: 6kg
Package Weight: 7kg
Product Size: about 28.40 x 18.70 x 30.20 cm
Package Contents
1 x Oxygen Concentrator, 1 x Manual, 1 x CN Plug
Description of Oxygen Concentrator Machine:
【2023 Oxygen Device】: 1-7L / min 93% Max high-purity oxygen, adjustable oxygen generator, super light, portable oxygen machine, can be used in the car with AC charging cable.
【New molecular brush technology】: 8-layer filter(Made in German), multi-functional purifying air, fully purifying bacteria in the air, reducing the risk of cross-infection, saving time and worry.
【Mute and negative ion function】: Noise<45dB, increase negative ions in the air, relax body and mind, protect sleep, lightweight, and easy to carry. Perfect structure and portable design.
【LED high-definition large screen】: One-touch touch screen design, real-time display of density data, intuitive and clear data, simple and convenient operation panel, easy operation for the elderly.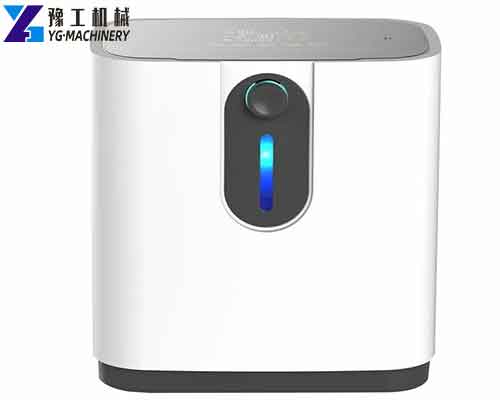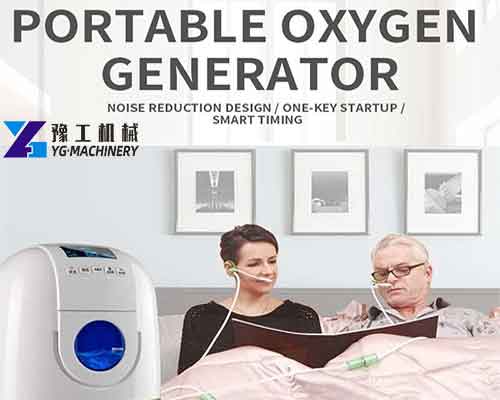 Main Features of YG Portable Oxygen Generator Machine:
High Oxygen Concentration: Can be enjoyed continuously and steadily at home, with high-quality nursing care.
Small and Convenient: The net weight of the whole machine is about 6kg.
Negative Oxygen Ion Function Breathe Forest-like Air: The machine has a built-in negative oxygen ion generator, which can not only purify the air but also increase the content of negative oxygen ions in the oxygen.
Intelligent Voice Broadcast: Intelligent voice broadcast, broadcast every operation in real-time.
Intelligent Timing and Free Oxygen Inhalation: It can be adjusted freely, the value is continuously increasing n units of 30 minutes, and the time can be easily set.
Bass Design Quiet Oxygen: High-performance shock absorption design reduces noise, does not affect rest, and makes oxygen supplements more comfortable.
Note: Hypoxia Hazards
The hazards and important manifestations of hypoxia on the human body under normal circumstances, hypoxia has the following main hazards to the human body:
When hypoxia, the aerobic metabolism rate in the human body decreases, anaerobic glycolysis is strengthened, and the body's metabolic efficiency decreases; long-term severe hypoxia can cause Pulmonary vasoconstriction causes pulmonary hypertension and increases the burden on the right ventricle, which can cause pulmonary heart disease in the long run;
Hypoxia can aggravate high blood pressure, increase the burden on the left heart, and even cause arrhythmia;
Hypoxia stimulates the kidneys to produce erythropoietin, which makes the body's Red blood cells increase, blood viscosity is high, peripheral vascular resistance increases, heart burden increases, causing or aggravating heart failure, and it is easy to induce cerebral thrombosis;
Long-term hypoxia in the brain can produce a series of mental and neurological symptoms: such as sleep disorders, decreased intelligence, memory decline, abnormal behavior, personality changes, etc.
Usually, people's hypoxia has the following important manifestations: increased breathing frequency, dyspnea, chest tightness, suffocation of breath, cyanosis of the lips and nail bed; rapid heartbeat; due to increased anaerobic glycolysis, the level of lactic acid in the body rising, often fatigue and fatigue feelings of illness; lack of concentration, decreased judgment, and memory; night sleep disturbance, decreased sleep quality, sleepiness during the day, dizziness, headache, and other symptoms.