A touchless soap dispenser, also known as a soap dispenser, is characterized by automatic and quantitative hand-washing liquid. This product is widely used in public toilets. Soap can be used to clean hands and other hygiene to avoid contact, which is very convenient and hygienic. Of course, a disinfectant can be added to the non-contact soap dispenser for hand disinfection. Our company also has other products of the same kind, such as air disinfection machines, fog smoke machines, disinfection tunnels, etc.【WhatsApp/WeChat/Phone/Skype】+86 136 1385 6800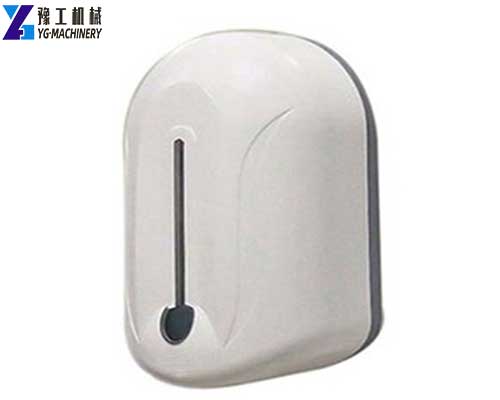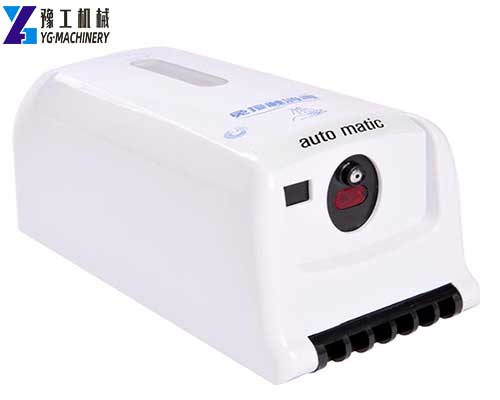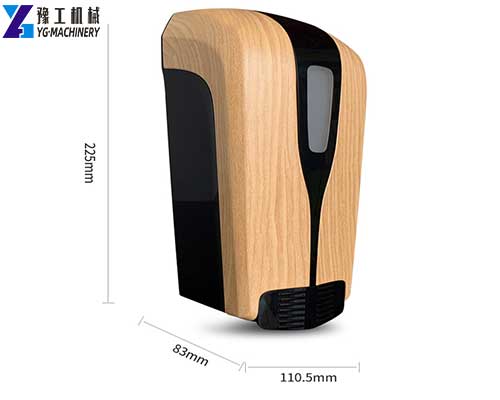 Touchless Soap Dispenser Parameter:
Product size
123L* 114W* 262Hmm
Model
YG-108
Product weight
894g
Capacity
1000ml
Outflow method
drip, foam, spray
Liquid output
Dropping 0.8ml/time Maximum: 1.6ml/time
Foam 0.8ml/time Maximum: 1.6ml/time
Spray 0.4ml/time Maximum: 0.8ml/time
Internal configuration
 Independent reusable PE bottle
Packing quantity
20 pcs/carton
Packing specification
660L*490W*300Hmm
Touchless Soap Dispenser Introduction:
A soap dispenser generally includes a liquid discharge tap fixed on the table, a liquid soap bottle provided under the table, a liquid discharge mechanism for hydraulically discharging the soap in the liquid soap bottle, and a pressure button for driving the liquid discharge mechanism Wait. Generally, the soap dispenser is matched with the sink and installed near the faucet of the sink. When installing the soap dispenser, you need to check whether the sink has a soap dispenser hole, otherwise, it cannot be installed.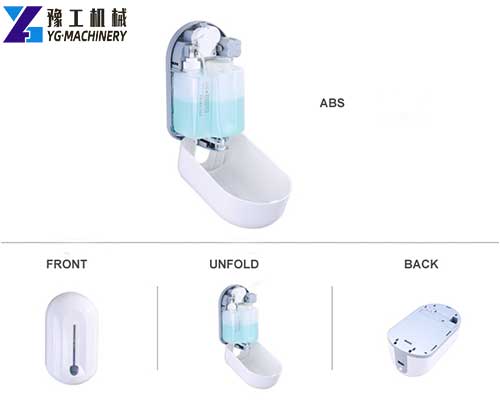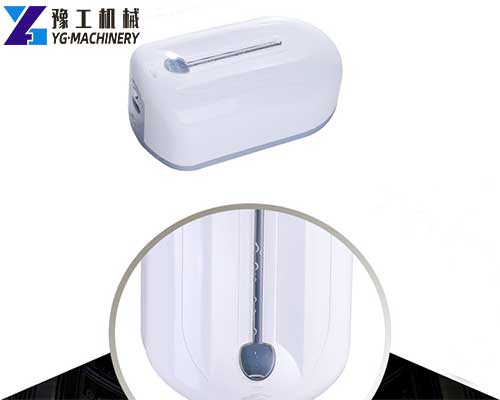 Place of Use:
Soap dispensers are mainly used in star hotels, restaurants, hotels, public places, hospitals, airports, home furnishing, pharmaceuticals, food, chemicals, electronics, high-end office buildings, large shopping malls, large entertainment venues, large banquet halls, hot spring resorts, kindergartens, Use in schools, banks, airport waiting for halls, families, etc., is your ideal choice for pursuing a noble and elegant life!
Structure-function:
In terms of function, the soap dispenser can be divided into two functions lock and no lock. It is more appropriate to choose a lock-free soap dispenser in the hotel room. The hotel bathroom can be selected with a lock to prevent the waste of soap.
The size of the soap dispenser. The size of the soap dispenser determines the amount of soap liquid that can be stored. This can be selected according to the actual needs of the hotel.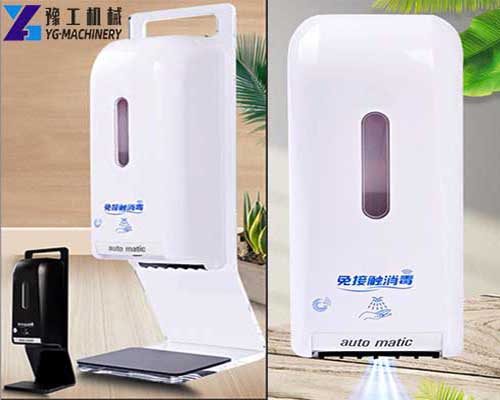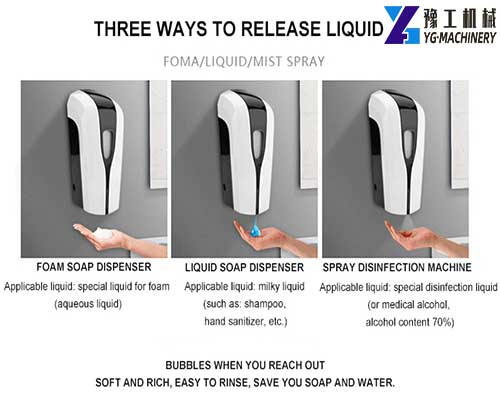 Induction Hand Sterilizer
Inductive hand sterilizer is a new generation of electrical products that use the principle of induction to spray disinfection materials in a contact-free manner to disinfect hands and upper arms.
Features
Product advantage: Inductive design to avoid cross-infection.
304 stainless steel material, durable.
Complete atomization effect, reducing costs.
Perfect induction technology to avoid a false start.
Replaceable nozzle design quickly solves the problem of nozzle clogging.
Full liquid and liquid shortage warning, extend product life.
Liquid spraying mode: continuous spraying, exiting when reaching the sensing area, and stopping when leaving the sensing area.
Full liquid prompt: beep.
Liquid shortage reminder: indicator light flashes rapidly.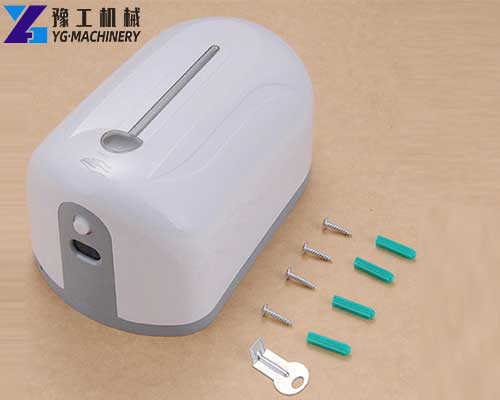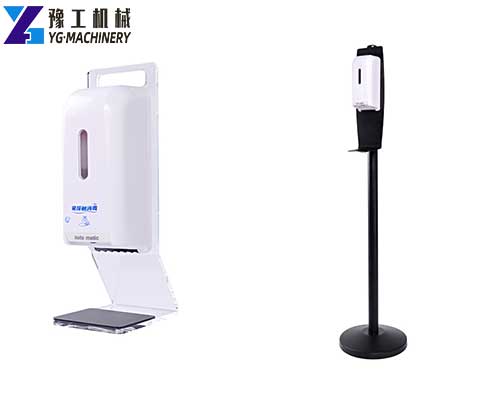 Applicable Place:
Food Factory.
Pharmaceutical Factory.
High Cleanliness Electronics Factory.
School.
Sports Complex.
Hotel.
Shopping Mall.
Office Building.
Supermarket.
Golf Course.
Office.
Cinema.
Hospital Nurses Station.
Fast food restaurants (especially fast-food restaurants such as KFC and McDonald's that require direct food contact with their hands).
Library.
Nurse station.
It is widely used in pharmaceutical companies, food processing plants (companies), medical and health care, banks, hotels, restaurants, and kindergartens for hand disinfection to ensure hygiene.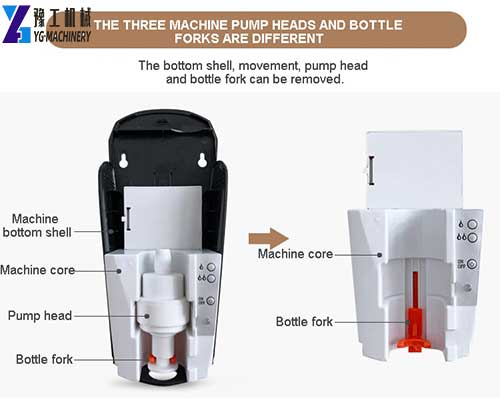 Automatic Soap Dispensers Features:
This product is inductive, contact-free, reach out and spray disinfectant to avoid cross-infection;
The machine has high working efficiency, shortens the cleaning time of personnel's hands, and improves production efficiency;
This product can effectively improve the disinfection compliance of disinfection personnel and reduce management difficulty;
Adopt a high-performance air pump and nozzle, the spray volume is 0.6ml/s, which can save disinfectant and disinfection costs;
This product complies with GMP, HACCP, and QS requirements;
Using a German infrared sensor, the strong anti-interference ability of ambient light;
Using microcomputer control, SMT patch technology, stable performance;
This product is driven by all electronic switches, no mechanical contacts, and no "sparks";
The disinfectant container adopts a closed structure and food-grade PE material, which meets food safety requirements.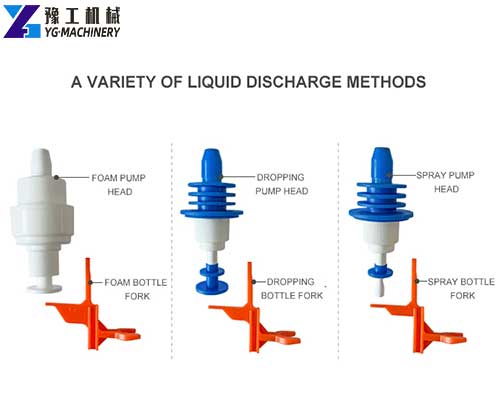 7 Steps of Handwashing:
Palms facing each other, rub fingers together close to each other.
Palms facing each other, rub your hands along the fingers.
Rotate and rub the thumb of one hand while holding the other hand to exchange.
Bend each finger joint and rub hands together.
The palm of the hand rubs against each other along the finger joints and exchange.
One fingertip rotates and rubs on the other palm to exchange.
Rotate and rub the other wrist with one hand to exchange.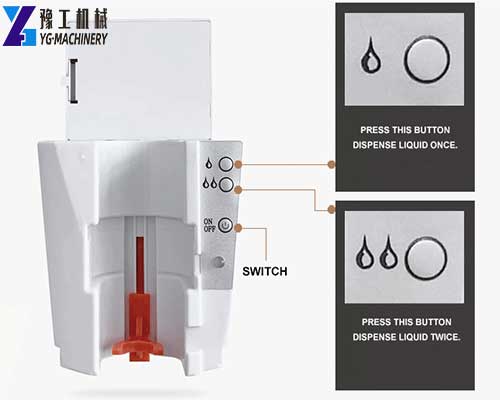 Touchless Soap Dispenser Troubleshooting in YG
If the soap dispenser is left idle for some time, some soap liquid may condense. If the amount of soap liquid is small, stir it with warm water. This will reduce the soap liquid to a liquid. If the above method is not feasible, the condensed soap liquid Remove, then add warm water, and use the soap dispenser many times until the warm water drains from the soap dispenser, so that the entire soap dispenser can be cleaned.
Please note that the dust and impurities in the soap liquid will block the liquid outlet. If you notice that the soap liquid in the inner bottle has deteriorated, please replace the soap liquid.
If the soap liquid is too thick, the liquid soap dispenser may not be discharged. In order to dilute the soap liquid, it can be used by stirring in a little water.
When using it for the first time, first add fresh water to discharge the vacuum inside. When adding soap liquid, the inner bottle and pump head may contain some freshwater when using the product for the first time. This is not a quality problem of the product but the product is shipped from the factory. Leftover from the previous test.
With the improvement of the technology of soap dispensers, the reasonable capacity design of soap dispensers on the market enables the soap dispensers to be used up reasonably within the shelf life. Avoid the occurrence of bad appeals.