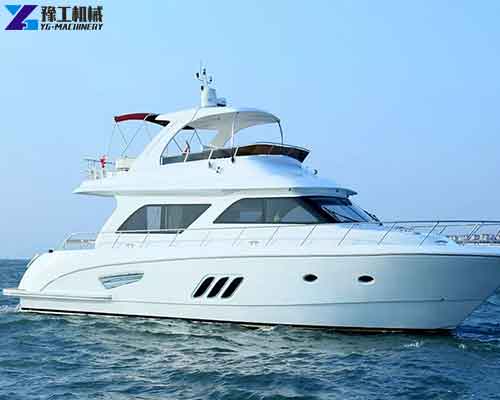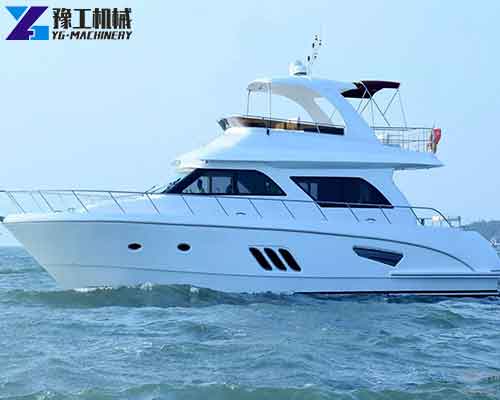 A yacht is a kind of high-grade durable consumer good for water entertainment. It integrates navigation, sports, entertainment, leisure, and other functions to meet the needs of individuals and families to enjoy life. Improve your quality of life, right now. Contact us for details!【WhatsApp/WeChat/Phone/Skype】+86 136 1385 6800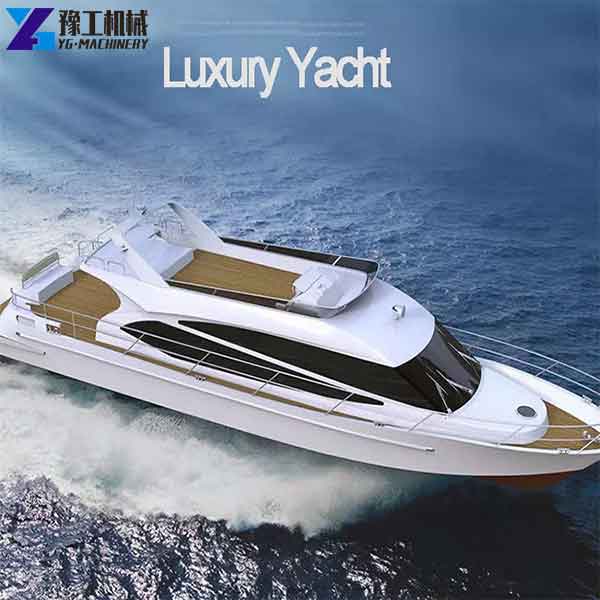 Parameter of YG Customized Luxury Yacht:
| | |
| --- | --- |
| Model | YG-HF63 |
| Capacity | 12 person |
| Dimensions | 19.2*5.65*2.82M |
| Weight | 5200Kg |
| Displacement | 36T |
| Interior | Customized |
The yacht can be used for business negotiation, vacation travel, fishing, party, etc. In developed countries, yachts are mostly privately owned like cars, while in developing countries, yachts are mostly used as business items in parks and tourist attractions for people to consume, and a small amount is also used as a means of work for port supervision, public security, and border defense. The essential feature that a yacht is a recreational tool makes it different from high-speed boats and tourist boats as means of transportation. Yachts will be the next generation of consumer durables entering the home, just like cars.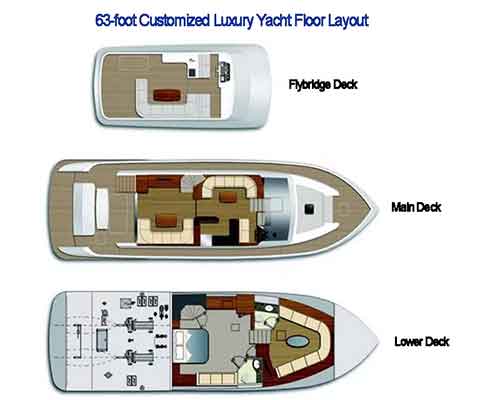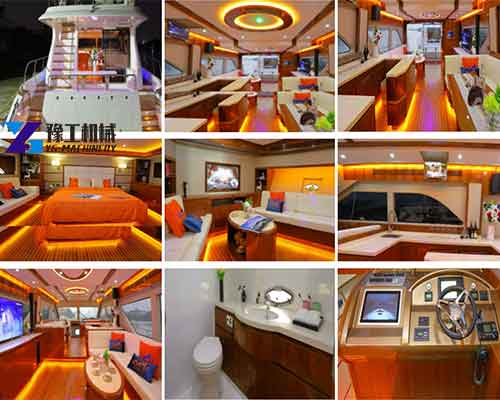 The yacht is generally equipped with the following functions: the interior space on the lower level has a master bedroom, guest room, and bathroom; the middle level has a living room, cockpit, and kitchen, and the deck platform of the tailgate road; the upper level has an open-air observation deck and a bridge, in order to protect from sun and rain. Generally, a soft canopy is also set up; in terms of power and technology, it is equipped with engines, generators, radars, professional instruments, and meters, telephone communication equipment, air-conditioning equipment, household appliances, and even satellite navigation systems. On the whole, the yacht is a floating apartment on the sea that integrates modern office and family leisure. It has overall functional characteristics at sea. It can be used for family leisure life and can be used for friend gatherings or entertaining friends and customers. It fully reflects the high quality of modern life and the high taste of people. According to different functions, the facilities inside are also slightly different. Sports models are generally equipped with high-power engines, while the facilities inside may be simpler, while leisure-type yachts will pay more attention to the family taste, such as kitchen, guest room, karaoke OK equipment, video game room, extended fishing stern, etc. to meet the family atmosphere when relaxing. The interior decoration of the large yacht is very high-end and luxurious, and it pays more attention to the supporting installation of communication equipment, conference equipment, and office equipment, which fully reflects the needs of modern enterprises.
Yacht supporting equipment also includes a yacht sewage treatment system and a life-saving fire safety system.
Why Choose A Fishing Yacht?
YG fishing yachts are the offshore "battlewagons" of boats designed for devoted anglers, regardless of whether you partake in tournaments or recreational fishing. These fishing yachts are generally equipped with sleeping berths, a galley, and systems for the ability to cruise long distances and stay on the water for days at a time; specially designed and engineered to get to fishing grounds fast, combining performance and practicality. Are you interested? Please contact us now!【WhatsApp/WeChat/Phone/Skype】+86 136 1385 6800
Other Machinery:
In addition, we also have other machinery, hydroseeding machines, fog cannons, dust control water trucks, shotcrete machines, mini concrete pumps, concrete mixer machine with pumps, automatic brick making machines, small scale wind turbines, micro excavators, shield machines, etc. Contact us!