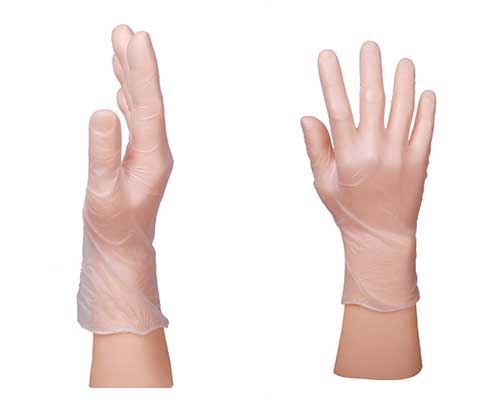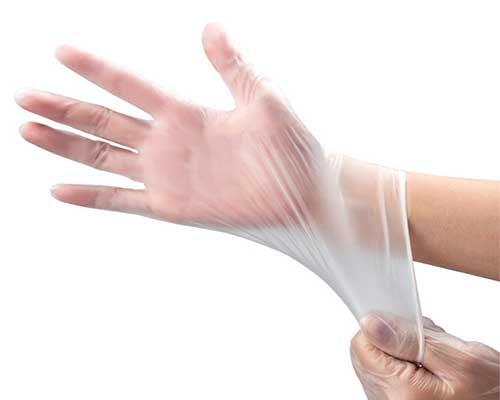 Protective gloves are a kind of gloves. There are three broad categories of protective gloves, including latex gloves, nitrile gloves, and PVC gloves. Next, I will introduce these three gloves. They are different from ordinary gloves. They can be used in the household, industrial, medical, and beauty industries. The latex gloves are made of natural latex with other fine additives. After special surface treatment, the products are comfortable to wear and are widely used in industrial and agricultural production, medical treatment, and daily life. Protective gloves are used to protect hands from injury. In the medical field, it is mainly used for isolation and protection of medical examinations. There are mainly medical examination gloves, sterile medical gloves, medical X-ray protective gloves, etc.
In YG, we also have medical protective clothing, masks, etc. that can be used as daily protection. Of course, you can also buy a production line to make protective products and sell them. We have glove making machines, Nitrile glove production lines, face mask making machines, and melt-blown production lines. Of course, we also have mist sprayers, household oxygen generators, and fog cannons that can be used for indoor and outdoor disinfection. If you need it, please contact us as soon as possible.【WhatsApp/WeChat/Phone/Skype】+86 136 1385 6800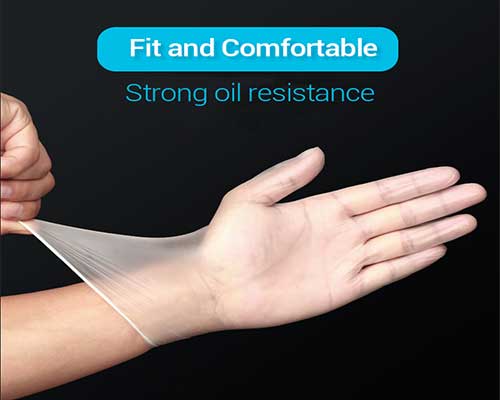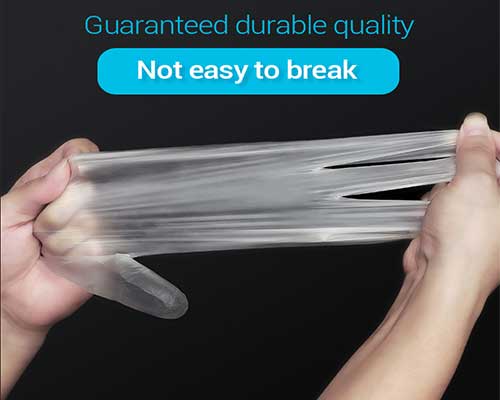 Protective Gloves Feature:
Using high-quality pure nitrile material, the highest quality, not easy to tear, comfortable and smooth feel, easy to wear, and no holes, or leakage.
No latex, no powder but chlorinated.
The size of disposable gloves is suitable for all adults and children, with right and left hands.
Hygiene, beauty salons, food processing, factory workshops, vehicle maintenance, tattooing, hairdressing medical examinations, etc.
Disposable Gloves Application:
Waste Management.
Automotive.
Food Manufacturing and Preparation.
Assembly.
Utility.
Local Authority.
Emergency Services.
Engineering and Manufacturing.
Oil and Gas.
Laboratory and Pharmaceutical.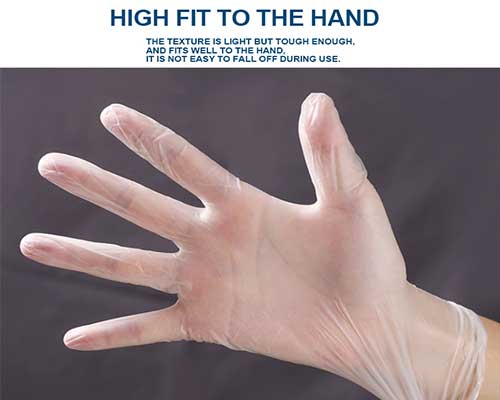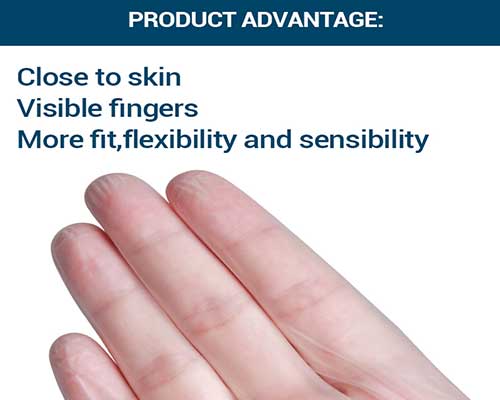 Protective Gloves Manufacturer:
In-stock ships out in 3 days.
The ideal solution for individuals sensitive to natural rubber latex and donning powder.
Comfortable fit with textured fingertips for excellent tactile sensitivity.
Extraordinary strength, stretchable durability, and puncture resistance with premium iris blue color.
Commonly used by law enforcement professionals, tattoo artists, physicians, and first responders.
Features a smooth external finish and beaded cuff for extra durability.
Protect Your Hands From Virus Or Bacteria
Excellent hand and personal protection. Pvc is chemical and puncture-resistant providing a higher level of protection against liquids, gases, and sharp objects. Non-allergenic and non-irritating.
Excellent fit, good sensitivity, and dexterity for fine tasks. The entire glove is finely textured (including palms and fingers) to provide a consistent grip on glass wear, small objects, instruments, and tools.
Ambidextrous (fits right or left hand). Rolled cuff for easy opening, quick donning, and fast removal. A convenient dispense pack keeps gloves clean and organized while providing easy access.
Ideal for almost any application including basic procedures, lab work, hair coloring, tattooing, food preparation, painting, cleaning, pet care, home improvement, hobbies, arts, and crafts.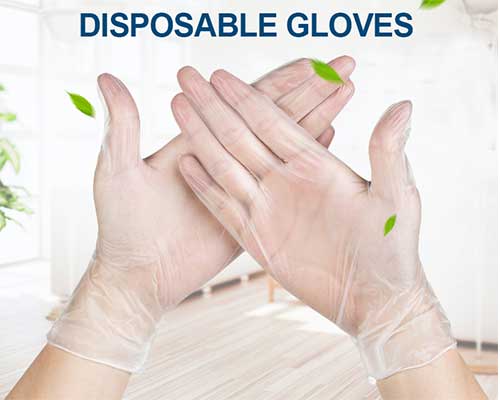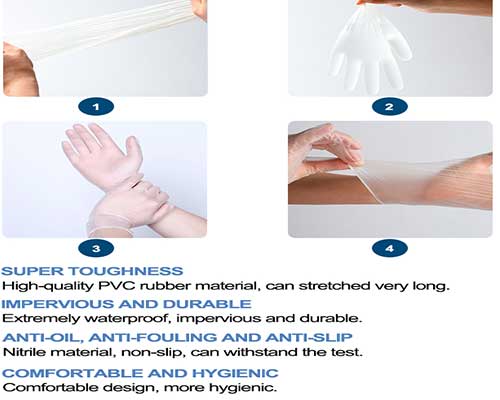 What Makes Wonder Gloves So Popular and Special?
The coating is made with 100% virgin natural latex compound to have the best traction yet supple.
It is not from a mixture of recycled or filler material which will have less flex, less grip, and less comfort.
Every hemming on the wrist is done with a human touch to ensure a great fit with no loose thread.
The cotton/poly knitted shell wicks sweat away from your hand for greater comfort and excellent traction on the palm side.
It is just the right thickness for comfort and function so it does not slow you down.
It has a no-nonsense economical price and millions sold.
Therefore many industries use them as standard daily wear.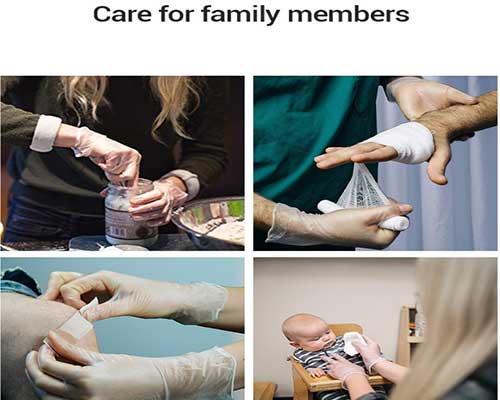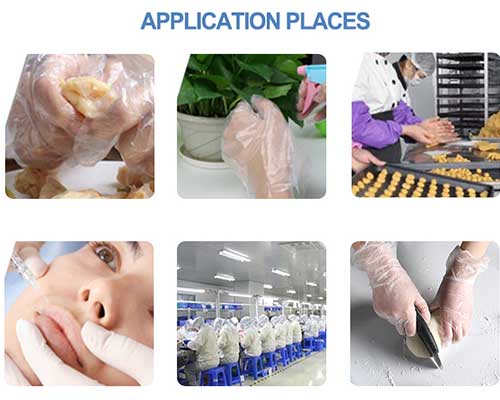 How to Remove A Chemical Protective Glove:
If a chemical protective glove is to be reused, it has to be cleaned, removed, and dried as follows:
Clean gloves before taking them off.
When working with solvents, wipe with a dry cloth.
When working with acids or alkali-containing products, rinse protective gloves under the tap and dry them with a clean cloth.
Take gloves off without touching the outer surface with bare hands.
When taking off contaminated gloves, avoid touching the exterior surface of the gloves with bare hands.
Clean gloves only in accordance with the manufacturer's care instructions, store, and use them again if possible.
Before reuse, let gloves dry.
Reuse only defect-free protective gloves:
Gloves must not exhibit any peeling, flaking, fissures, or holes.
Gloves must not be discolored or brittle.
Contaminated gloves must be disposed of properly.
Observe the manufacturer's information as well as the local disposal regulations.