Umbrella is a tool for shading or sheltering from rain and snow. The main purpose of the umbrella when it was first invented was to block sunlight, it is most often used as a tool to block rain in rainy weather. Other functions of umbrellas include decorative objects. YG's umbrella making machine can produce many different types of umbrellas, including umbrellas, parasols, POE umbrellas, etc. If you are interested in our umbrella making machine, please contact us as soon as possible. At the same time, YG Machinery also has a PVC shoe production line, glove making machine, wet tissue machine, balloon making machine, condom making machine, disposable cup making machine, etc. Please follow the navigation bar to inquire about the products you are interested in.【WhatsApp/WeChat/Phone/Skype】+86 136 1385 6800
This article will introduce you to the umbrella cutting machine, the filming machine, the ultrasonic umbrella machine, the umbrella rib making machine, the umbrella sewing machine, the umbrella belt machine, the umbrella pressing machine, the edge drawing machine, and so on. These machines are all umbrella-making machines and equipment. When making umbrellas, work efficiency can be improved and the service life of the made umbrellas will be longer.
Umbrella Cutting Machine – Umbrella Making Machine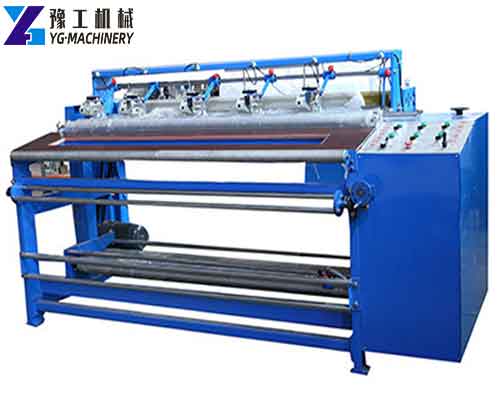 The umbrella cutting machine is also called a new big cutting machine, umbrella cold cutting big cutting machine, umbrella cloth big cutting machine, umbrella big cutting machine. It is suitable for large-scale cutting of umbrella cloth, large-scale cutting of umbrella belts, opening and striping; large-scale cutting and slitting of clothing cloth. It is a very important and necessary machine in the umbrella making machine.
Parameter of Cutting Machine – Umbrella Making Machine
Product name
Umbrella Cutting Machine
Input power
2.25KW
Input voltage
AC220V 50HZ
Input voltage range
200-240V
Working speed
0-60m/min
Effective width
0-2000mm
Volume
2650*1300*1600mm
Weight
1.5 T
Slitting method
Fast cold knife lifting design, accurate correction,

fast speed, light, and time-saving
Main Feature:
The latest exclusive and well-designed, high-speed cold knife master cutting, no heating and no preheating, ready to use;
 Energy-saving design, which makes the large-scale cutting cost lower and energy-saving and safe;
The use of a fully automatic edge alignment system is safe and reliable, making large cutting more accurate and more applicable;
High-power static elimination system, unique double-sided application, cuts smoother and calmer cloth strips;
Fully high-frequency heat treatment roller, thickening, and straightening treatment, make the work more stable and longer;
Special fabric inspection box design makes work simple and easy;
This machine supports cutting-edge strips from 2 cm to 15 cm, which is more convenient and economical.
Ultrasonic Umbrella Machine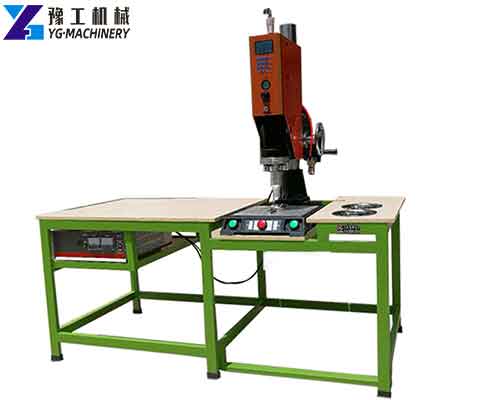 Suitable for all kinds of environmental protection umbrellas, such as EVA, POE umbrella top welding, umbrella belt reinforcement, drawing, etc.
| | |
| --- | --- |
| Product name | Ultrasonic umbrella top machine |
| Power | 2000W |
| Oscillation frequency | 20KHZ |
| Method | Pneumatic automatic control |
| Voltage | AC220V/50HZ |
| Weight | 120KG |
Main Feature:
The latest technological design, fast spot welding speed, high fastness, and beautiful pattern (the pattern can also be customized according to customer needs), are fresh and natural.
Three-speed power design, which can adjust the more suitable welding power according to the needs of different umbrella bead welding.
The latest application of precision positioning function makes welding more beautiful and firmer
Holding pressure time and welding time can be adjusted in both directions, suitable for welding umbrellas of different materials.
Pneumatic Umbrella Sewing Machine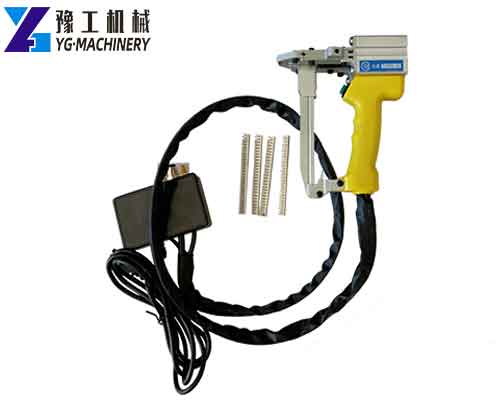 Scope of Application:
This machine is suitable for fast-fixing round-bone umbrella frames, grooved-bone umbrella frames, and umbrella surfaces. The aluminum buckle is automatically fed and formed at one time, and the operation is simple and fast! It is a necessary machine for the umbrella making machine, which can greatly improve work efficiency.
Pneumatic Umbrella Sewing Machine Features:
One person is equivalent to the output of multiple people, and it is beautiful and firm. There are natural and black aluminum buckles to choose from. It is currently solving the bottleneck of the slow sewing umbrella, alleviating your production cycle and delivery date, and the cost is lower. You can get an umbrella for just a few dimes!
Pneumatic Umbrella Belt Machine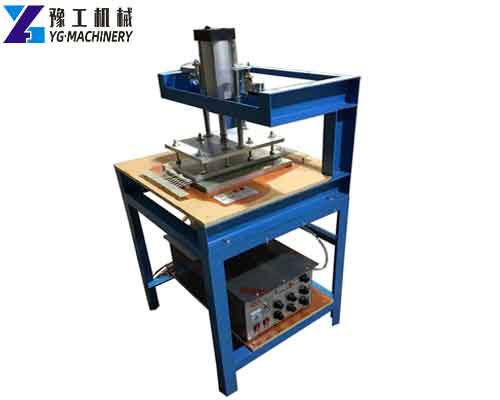 It is suitable for processing all kinds of umbrella surfaces and umbrella belts.
Product name
Automatic ultrasonic umbrella belt machine lace machine
Maximum output power
1200W
Input voltage
AC220V 50HZ
Input voltage range
200-240V
Working speed
0-25m/min
Welding width
0-60mm
Oscillation frequency
18KHZ
Pattern
Customized
Bonding method
Ultrasonic welding, modular design, precise temperature control,

fast speed, lightweight and time-saving.
Features:
The total power does not exceed 2KVA, the precise time control system is divided into gear adjustable, coarse adjustment, fine adjustment, adjustable to 0.01 second, stable heating, and stable cooling;
It adopts a pneumatic and reliable mechanical frame, which can effectively prevent the defective rate of the combined sheet. The operation is simple. It can separate 12 pieces at a time. The length can be adjusted according to actual needs. The buckle positioning point can also be adjusted according to needs. 4 points to choose from, the buckle distance is 11.5-13.5CM, and other needs can be customized!
Through the continuous improvement of the mold design, relying on precision processing technology to make the umbrella belt slitting effect better, easy to learn, and easy to use! According to customer needs, we can develop various arc and length heating knife molds!
Pneumatic Filming Machine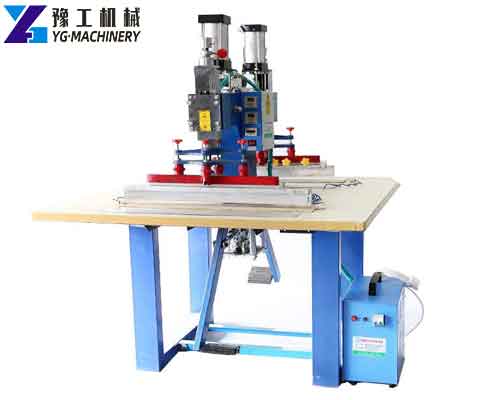 Features:
The total power does not exceed 2KVA, precise time control system, adjustable to 0.01 seconds, stable heating, and stable cooling.
The combination of foot pressure and air pressure is more effective to prevent the defective rate of the combined film. The whole process is numerically controlled and the operation is simple. The combined time is 0.8 seconds to complete!
Equipped with a special temperature control system for welding umbrella straps, which can realize that one machine can not only combine pieces but also weld umbrella straps. At the same time, there is automatic air pressure-assisted pressing so that the fusion of the entire umbrella surface can be done in one go. Fast, less electricity, safe and reliable.
Adjustable heating die to ensure fast heating, fast welding, and easy to learn, and use! According to customer needs, develop a variety of radians and lengths of heating die!
Umbrella Pressing Machine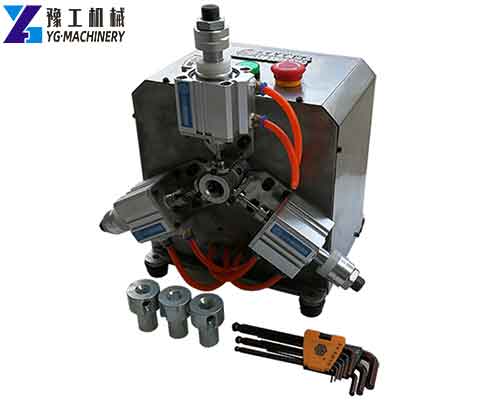 It is suitable for pressing and processing various umbrellas.
| | |
| --- | --- |
| Product name | Three-point pneumatic umbrella pressing machine |
| Mode of action | Pneumatic three-point |
| Input voltage | AC220V 50HZ |
| Punch needle | Made of alloy steel, replaceable |
| Starting method | Automatic induction |
| Umbrella tag model | 8, 10, 12, 14mm |
Automatic Edge Drawing Machine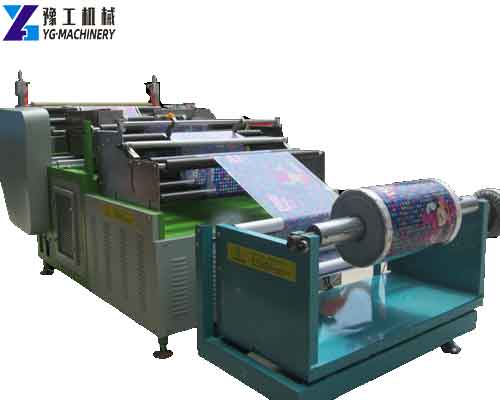 Edge Drawing Machine Feature:
Works stably and has higher reliability and durability.
Adopting the latest double flat and horizontal heating block design, simple operation, and stable heating, reducing the difficulty of manual debugging.
The modular design of heating has the characteristics of constant power, which effectively guarantees the quality and speed of heating.
It has an adjustable function, which can be adjusted according to the actual width and thickness of the edge, and it can work continuously for 24 hours.
Umbrella Rib Making Machine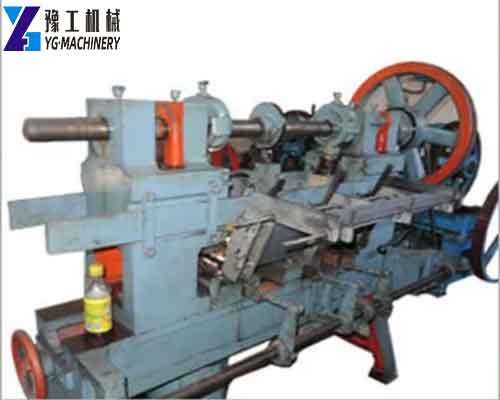 We are a professional manufacturer of umbrella-making machines, involved in offering highly durable umbrella ribs-making machines to our customers. Apart from that, our customers can get these umbrella ribs making machines from YG Machinery at industrial-leading prices and deliver them in a promised time frame. Our umbrella rib machine can produce different umbrella ribs, and there are many models for you to choose from.
Automatic Tag Gun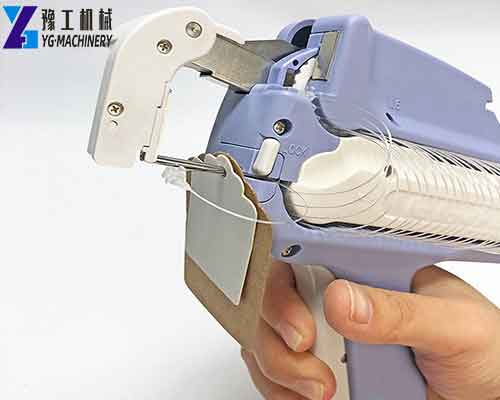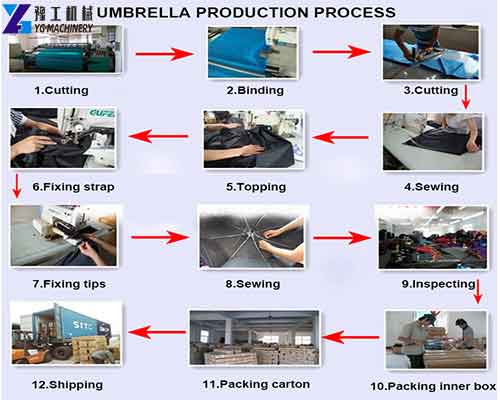 Umbrella Production Process:
Before making an umbrella: purchase some high-quality umbrella stands, umbrella cloth, and accessories.
The umbrella production process is as follows:
1. Large cut: cut the umbrella cloth into long strips (three folded umbrellas can be opened in three). It can be done with a cloth-cutting machine.
2. Small cut: cut the long strip of umbrella cloth into triangular pieces to serve as the umbrella surface of the umbrella.
3. Umbrella printing.
4. Coupling: It can be completed by a combination machine/sewing machine.
5. Install umbrella beads, sew umbrella straps, and umbrella covers.
6. Upper rib.
7. Fittings.
8. Quality Inspection.
9. Packaging.