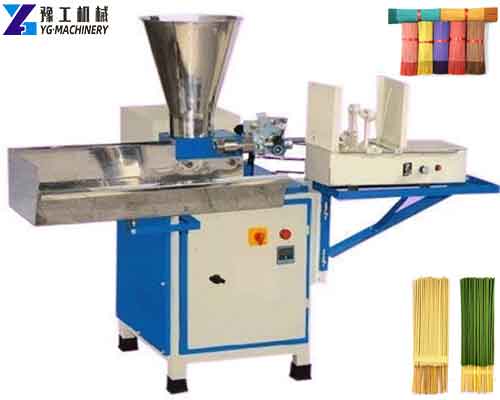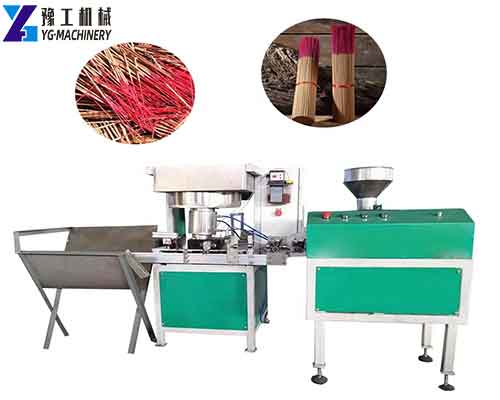 Agarbatti manufacturing machine is the ideal equipment for making bamboo stick incense by processing wood flour, rubber powder, water, essence, etc. The incense machine adopts the latest technology, an intelligent PLC system, with high working efficiency. The output can reach 400pcs/minute, and the finished product incense stick is widely used in Buddha Hall. Incense is suitable for a wide range of people, if you are interested, please contact us.【WhatsApp/WeChat/Phone/Skype】+86 136 1385 6800
Agarbatti Manufacturing Machine Technical Parameter:
Motor
2.2 KW  380V
Weight
450 kg
Dimension
1200*1000*1000mm(feeding machine)

1000*1000*1200 mm (incense machine)

Capacity
140-150 pcs/min (sticks)

30-40 kg/h (incense powder)

Stick's Diameter
< 4 mm
Stick's Length
< 60cm
Support customization, we can customize equipment according to the site, budget, and output.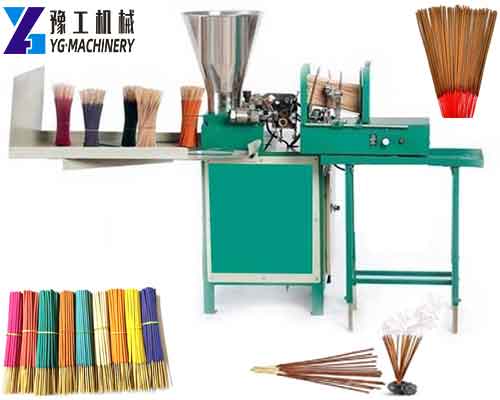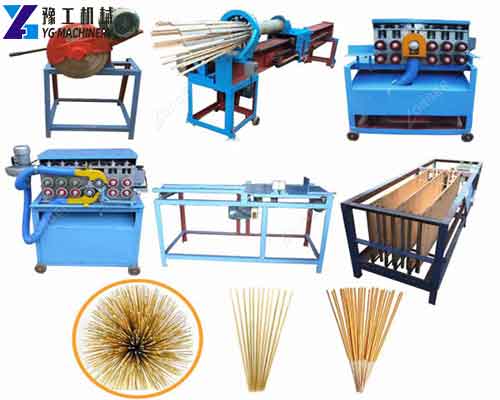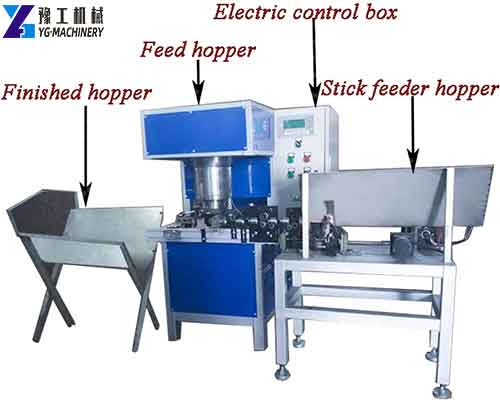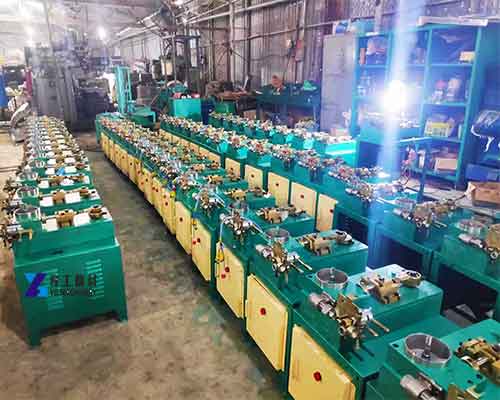 Agarbatti Manufacturing Machine Price – YG Machinery
The technology of making incense has a long history. With the development of society, the technology of making incense is also constantly improving, until now the fully automatic incense making machine. Our equipment has been exported to Cambodia, Thailand, Myanmar, Bhutan, Sri Lanka, Laos, Mongolia, Japan, Singapore, South Korea, Malaysia, Vietnam, and many other countries. Our equipment is easy to operate and has a broad market. You can invest in this equipment and the income will be very fast. In addition, we have lighter making machines, small plastic injection molding machines, water bottle blowing machines, woven bag making machines, nonwoven bag making machines, automatic cotton candy machines, A4 paper making machines, tissue making machines, napkin making machines, diaper making machines, balloon making machines, condom making machines, shoe cover making machines, disposable slipper machines, etc. Contact us now!【WhatsApp/WeChat/Phone/Skype】+86 136 1385 6800