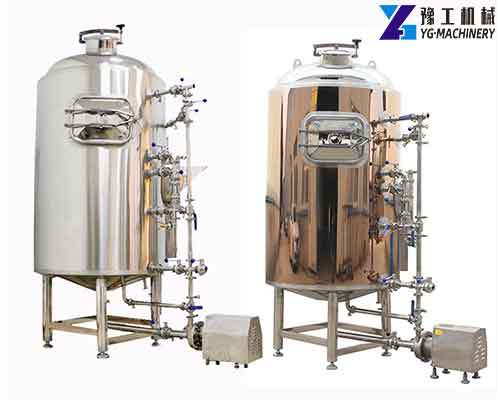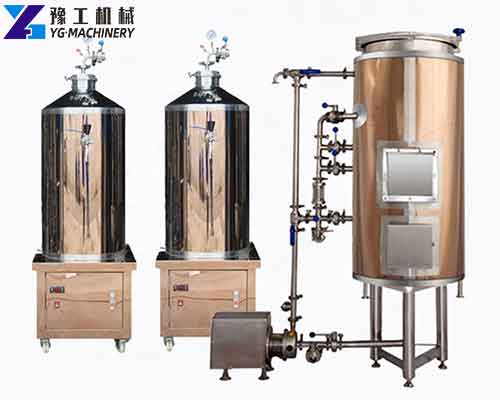 Home beer brewing machine refers to equipment used to produce beer, which can be divided into beer brewing equipment, micro beer equipment, and small beer equipment. The beer brewing equipment for sale in YG Machinery is mainly suitable for hotels, bars, barbecues, and small and medium-sized breweries. Home-brewed beer refers to the beer brewed by oneself with micro-beer equipment. Because it is brewed by hand, not brewed by industrial production, it is called home-brewed beer. It is produced and produced by some large breweries. Beer is completely different.【WhatsApp/WeChat/Phone/Skype】+86 136 1385 6800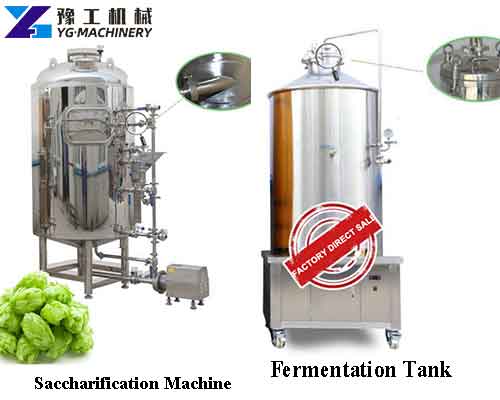 Beer Brewing Machine Parameters:
Saccharification machine
Dimensions:1070*2445 mm
Function: It has the functions of saccharification, filtration, boiling, and spinning
Liner thickness: 2mm 304 stainless steel material
Outer thickness: 1.5mm 201 stainless steel material
Insulation material: Perlite
Insulation thickness: 60mm
Electric heating, power: 23.0KW
Heating rate: 1℃/min
Fermentation tank (including refrigeration equipment)
Dimensions:960*2310 mm
Liner thickness:2mm 304 stainless steel material
Outer bladder thickness:1.5mm 201 stainless steel material
Thermal insulation material: polyurethane
Insulation thickness:80mm
Cleaning: CIP cleaning
Feature: Independent refrigeration
Cooling speed:1-2℃/h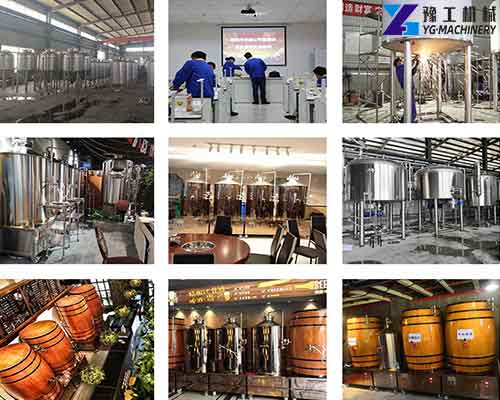 Application of Beer Brewing Equipment:
Beer equipment is an ideal choice for bars, hotels, barbecue towns, hot pot restaurants, beer gardens, shopping malls, and entertainment venues to produce beer for guests to enjoy directly. It is also suitable for small and medium-sized breweries.
Performance Advantages of Craft Beer Brewing Machine:
The craft beer equipment is simple and easy to operate. It can be brewed at room temperature and stored at room temperature. Because the beer raw material used is processed "wort", it can be directly fermented with water and does not require a low-temperature operation. The entire brewing process is carried out at room temperature, and the brewed beer is suitable for storage at room temperature.
Craft beer equipment has a short brewing cycle, long shelf life, nutrition, and freshness.
Craft home beer brewing machines can brew dark beer, yellow beer, wheat beer, ginger beer, etc. according to the different needs of customers for beer taste, and can also brew a variety of beauty and health function wines. Such as green beer; chrysanthemum beer, cactus beer, pinot beer, wolfberry beer, papaya beer, etc. The flavors can be adjusted at will, and each flavor can also be produced in high, medium, and low-end price types, which are welcomed by consumers.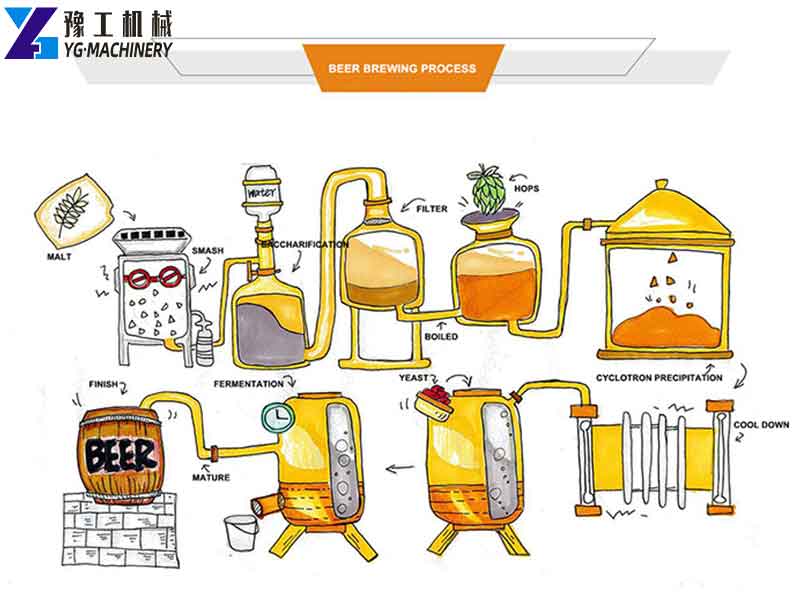 The Production Process of Self-brewed Beer:
Malt crushing: crush the malt powder with a crusher.
Saccharification: Put the crushed malt into the saccharification tank and boil to extract the sugar in the malt.
Filtration: Solid-liquid separation of the mashed mash to obtain clear wort.
Fermentation: Put the wort into the fermenter, and put the yeast into the fermentation (the fermentation process is 7-10 days).
Why Choose YG Home Beer Brewing Machine?
Raw materials: We use domestic steel mill products.
Appearance: small footprint, beautiful design.
Process technology design concept: continuously absorb cutting-edge design concepts, and make innovations and improvements to make them suitable for domestic users.
Brewing process: Using imported barley malt, hops, yeast, and other raw materials supplemented by different fermentation methods, brewing a variety of beers suitable for the domestic market flavors has been widely praised by customers.
Installation and after-sales service: In view of the characteristics of food and beverage machinery products, we pay special attention to after-sales service follow-up. Under the premise of free on-site installation service, there is a professional customer service department to keep in close contact with customers all year round, answer various questions for customers, and give reasonable professional advice.
Other Products in YG Machinery:
Henan YG Machinery is a well-known enterprise. We have different types of equipment to sell. At present, the best-selling products in YG Machinery include trailer water well drilling rigs, core drilling rigs, crawler DTH drilling rigs, floor shot blasters, concrete curb machines, sandblasting machines, sandblasting chambers, mortar spraying machines, shotcrete sprayer machines, and other construction machinery. In addition, due to the development of the epidemic, we also have newly developed smart UV disinfection robots, smart disinfection doors, luggage disinfection machines, nanospray guns, etc. In addition, wet wipes production lines, oxygen generators, PSA nitrogen generators, face mask making machines, melt-blown cloth production lines, PE glove machines, glove making machines, balloon making machines, condom making machines, disposable cup making machines are also For products that are currently in short supply, please contact us for the latest product information.【WhatsApp/WeChat/Phone/Skype】+86 136 1385 6800