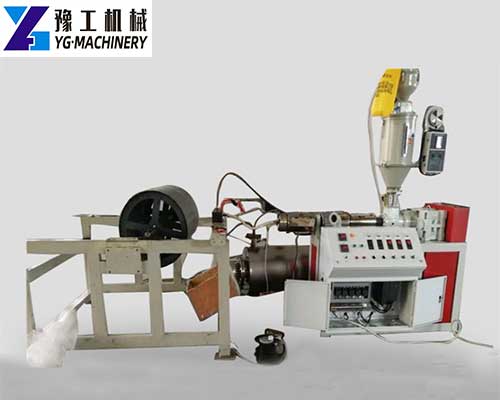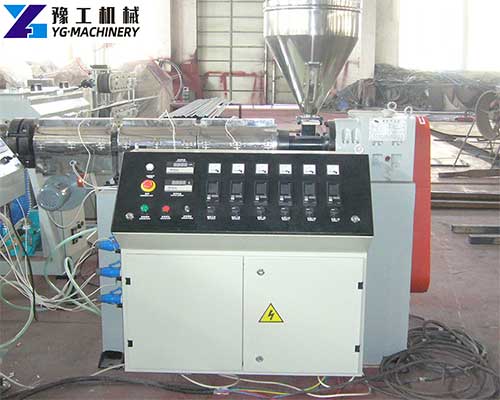 Meltblown production line can be used to produce PP, PET, and microfiber nonwoven fabrics, focusing on good absorption and high elasticity nonwoven fabric products. The melt-blown cloth produced by our company's production line has many voids, a fluffy structure, and good fold resistance. Ultra-fine fibers with unique capillary structures increase the number and surface area of fibers per unit area so that they have good filterability, shielding, heat insulation sex, and oil absorption. It can be used in the fields of air, liquid filtration materials, insulation materials, absorption materials, mask materials, thermal insulation materials, oil-absorbing materials, and wipers. If you have any needs or interests, please contact us as soon as possible.【WhatsApp/WeChat/Phone/Skype】+86 136 1385 6800
Meltblown Production Line Parameter:
| | | | |
| --- | --- | --- | --- |
| Model | YGP50 | YGP65 | YGP90 |
| Suitable raw material | 100% polypropylene | 100% polypropylene | 100% polypropylene |
| Length/Diameter ratio | 1:30 | 1:30 | 1:30 |
| Power | 7.5kw | 15kw | 37kw |
| Production capacity | 150kg/day | 150kg/day | 150kg/day |
| Center height | 1000mm | 1000mm | 1000mm |
| Speed of screw rotation | 20-120r/min | 20-120r/min | 20-120r/min |
| Voltage | 380V 50Hz | 380V 50Hz | 380V 50Hz |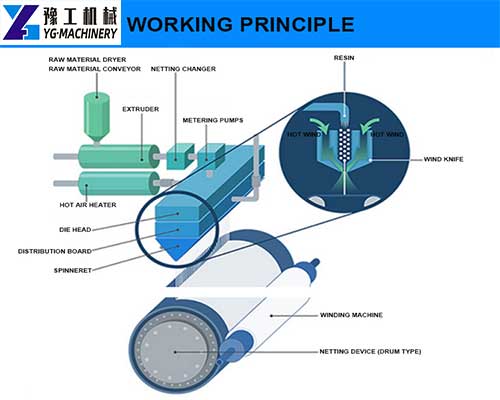 Working Principle and Process:
The melt-blown cloth production line uses high-speed hot air flow to draw the polymer melt fine stream extruded from the die orifice, thereby forming ultra-fine fibers and collecting them on the condensed screen or roller, while bonding themselves. Become a melt-blown nonwoven fabric.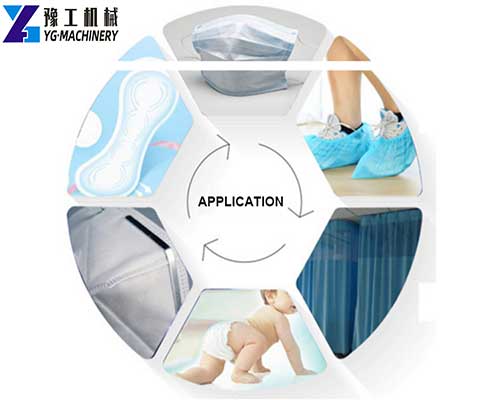 Application Areas:
Meltblown cloth uses polypropylene as the main raw material, and the fiber diameter can reach 0.5-10 microns. These ultrafine fibers with unique capillary structures increase the number and surface area of fibers per unit area, thereby making the meltblown cloth have good air filtration properties. It is a good mask material. In large, medium, and small medical institutions, in the earthquake and flood-affected areas, during the high season of SARS, avian influenza, and H1N1 virus, melt-blown filter paper plays an irreplaceable role with its strong filtering performance effect.
Hygienic materials: baby diapers, adult incontinence pads, ladies' sanitary napkins, other cleaning supplies, etc.
Medical supplies: surgical masks, disposable clothing, surgical curtains, shoe covers, etc.
Technical engineering: civil engineering, construction engineering, the agricultural field, the automotive field, etc.
Packaging supplies: shopping bags, rice bags, tea bags, clothing packaging, etc.
Household items: spring-wrapped cloth, bedding, seats, etc.
Work protection: protective clothing, gas mask, etc.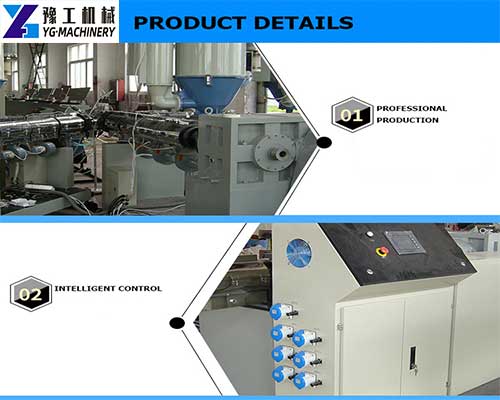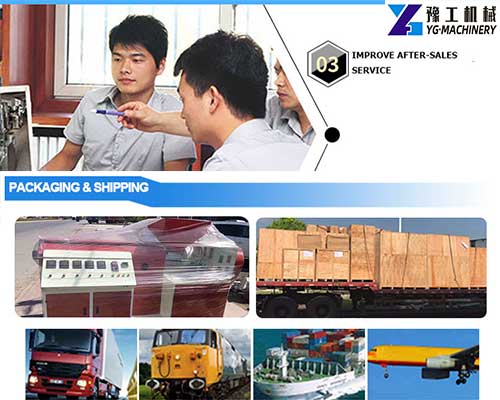 Advantages of YG Meltblown Production Line:
Short cycle. The short production cycle of the machine quickly seizes market opportunities.
Excellent quality. Strictly control the quality of the machine.
Easy to operate. A fully automatic production operation is convenient.
Excellent price. Best price, best quality.
Quick return. The return on investment is high and rapid.
High efficiency. Fully automatic production, high production efficiency.
We promise to provide you with the best quality products at the best price and fastest speed.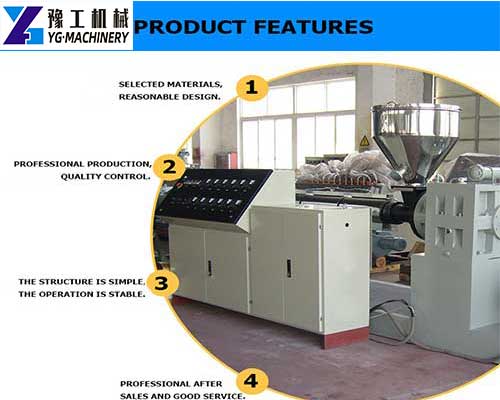 Features of Medical-grade Meltblown Cloth Production Equipment:
The melt-blown cloth is used as the core material in the disposable medical mask with a virus protection effect, which generally has three layers, and the core layer is also a key layer for whether the disposable mask has a virus protection effect. Disposable medical masks that really have virus protection effects. The middle layer is taken out and burned with a lighter. It cannot burn. In professional terms, the melt-blown cloth should have a melting effect after ignition. Generally, it will not produce flames. Melt-blown cloth extruder is the key equipment for producing melt-blown cloth.
The melt-blown cloth extruder has the characteristics of advanced design, high output, good plasticization, low energy consumption, hard gear transmission, low noise, smooth operation, large bearing capacity, and long life.
Process Flow and Equipment:
Polymer preparation→melt extrusion→metering pump→melt-blown die head assembly→melt fine-flow stretching→cooling→receiver
Main equipment: feeding machine, screw extruder, metering pump, melt-blown die head assembly, air compressor, air heater, receiving device, the winding device
The production of raw materials such as polyester also requires a chip drying device. Production auxiliary equipment is mainly composed of die-head cleaning furnaces, static electricity-applying devices, and spray devices.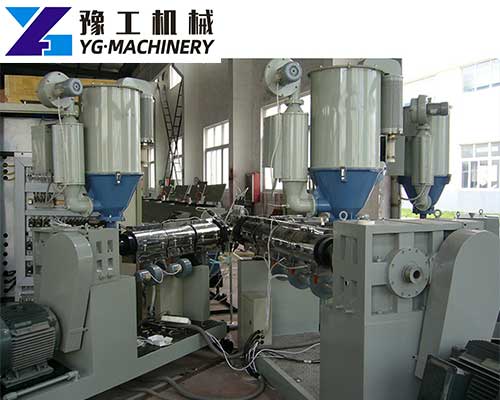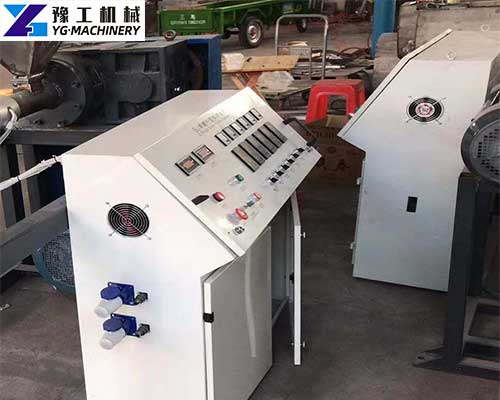 How are Meltblown Fabrics Produced?
The equipment for meltblown cloth production is a meltblown machine or meltblown cloth production line equipment. The meltblown cloth production line is composed of the following parts:
Screw extruder: melt the slice.
Metering pump: control the output and the fineness of the fiber to continuously transport the melt to the spinneret.
Melt filter: filters impurities in the melt.
Conveying net curtain: make melt-blown fiber evenly spread on the net.
Spinning box: after the fibers are ejected, the air is drawn with high-speed hot air to blow the fibers off and become ultra-fine fibers.
Feeding system: it consists of 3 measuring hoppers, which are used to measure white slices, masterbatch, and additives.
Hot air blower and heater: provide the temperature and pressure of the hot air used in the spinning airflow stretching, heated by electricity, and consume more power.
Coiling machine: fully automatic coiling is adopted to melt-blown cloth into roll packaging.
How to Choose Meltblown Production Line Equipment?
When choosing melt-blown cloth equipment, we should pay attention to several parameters, such as the production capacity of the equipment, the thickness range of the melt-blown cloth, the width of the melt-blown cloth, and the stability of the equipment. Now the time can not really delay. A melt-blown cloth machine is a machine for making raw material melt-blown cloth. If you want to make a mask, we also have a face mask making machine that can be used together. Of course, due to the development of the epidemic, we also have some personal protective equipment, such as protective clothing, protective gloves, infrared thermometer, etc. In order to resume work in the near future, we also have disinfection machinery for office buildings, highways, mist sprayers, fog guns, oxygen making machines, wet wipes machines, fabric rewinder machines, industrial oxygen generators, PSA nitrogen generators, cryogenic air separation plants, etc. And our company currently sells face mask making machines, oxygen-producing machines,  wet wipes machines, fabric rewinder machines, PE glove making machines, Nitrile glove making machines, if necessary, please contact us as soon as possible.【WhatsApp/WeChat/Phone/Skype】+86 136 1385 6800