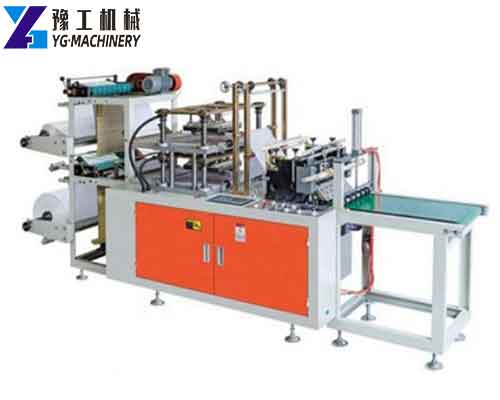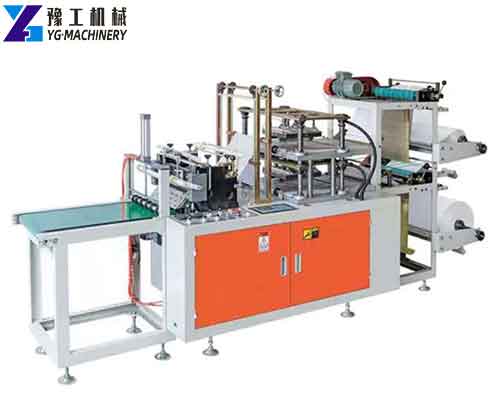 The PE glove making machine of fully automatic plastic film disposable gloves can automatically separate the finished products and waste materials during the production process. Only one person is required to operate one machine, which has the advantages of long continuous working time, high output, and low labor. In addition, you can check our menu according to your needs. We also have mask-making machines, wet wipes machines, shoe cover-making machines, surgical cap-making machines, disposable slipper machines, paper cup-making machines, paper bowl-making machines, paper dish-making machines, paper straw-making machines, paper carton-erecting machines, egg tray making machines, paper bag making machines, A4 paper making machines, etc.【WhatsApp/WeChat/Phone/Skype】+86 136 1385 6800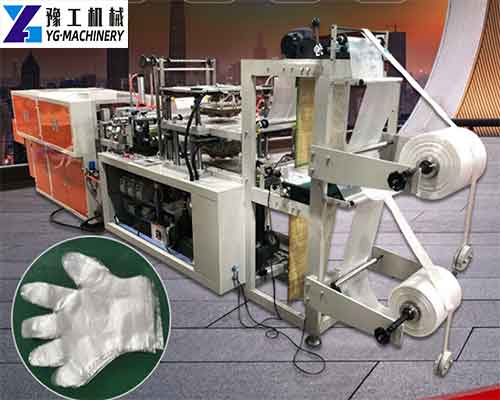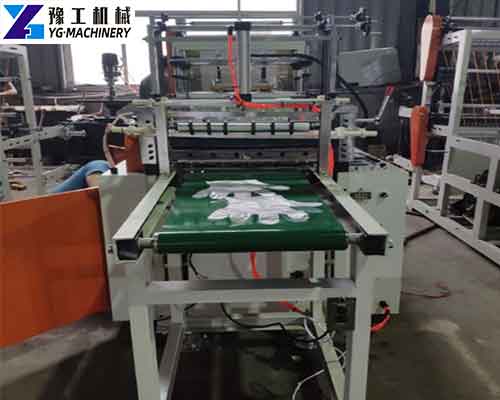 PE Glove Machine Parameter:
Product name
Automatic /Semi-automatic PE glove machine
Model
YG-400A
Glove length
200-400mm
Glove width
240-300mm
Film thickness
0.008-0.2mm
Production speed
400pcs/min
Motor power
1.1kw
Discharge motor
(frequency conversion analog speed regulation)
0.55kw*2
Power voltage
220v 50hz
Machine size
3000*1100*1740mm
Machine weight
1100kg
PE Glove Production Line Feature:
The machine can also be equipped with film finger sleeves and various special plastic products according to customer needs. The whole machine is controlled by a microcomputer touch screen. The three-phase hybrid motor draws material. The automatic counting can set the number of sheets at will. It can be customized with various shapes of knife molds, which is convenient for loading and unloading.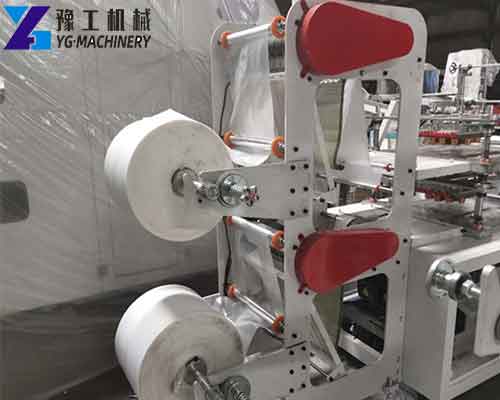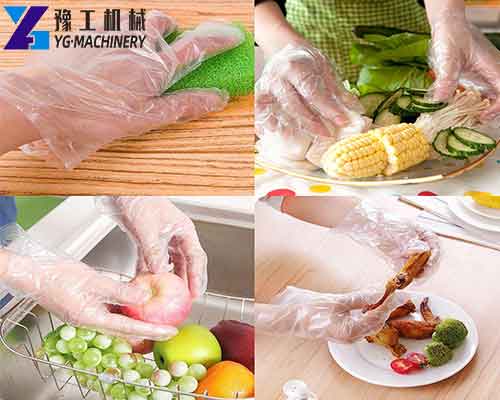 Main Usage of  PE Gloves:
The equipment can be modified to produce (matte) gloves, finger cots, and other related medical and health products. This product is commonly used in major hotels, hotels, medical and health, family life, paint protection, beauty salons, garden work, cleaning work, etc. This machine is suitable for high-density polyethylene (HDPE), and low-density polyethylene (LDPE) plastic film Sealed and cut into gloves, it is an ideal machine for gloves for fast food restaurants such as KFC…
PE Glove Production Line Product Overview:
The whole machine is controlled by a microcomputer, towed by a servo motor, and automatically torn edge, realizing full automatic production.
Any fixed length, step photoelectric tracking, accurate and stable, automatic stop when losing standard, photoelectric control is adopted for feeding.
Automatic counting and set table counting alarm.
Automatic constant temperature makes the bag mouth sealed firmly and smoothly.