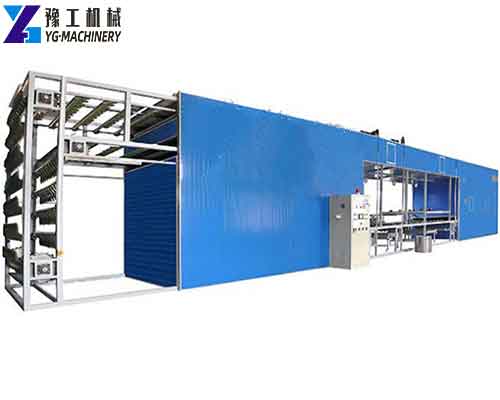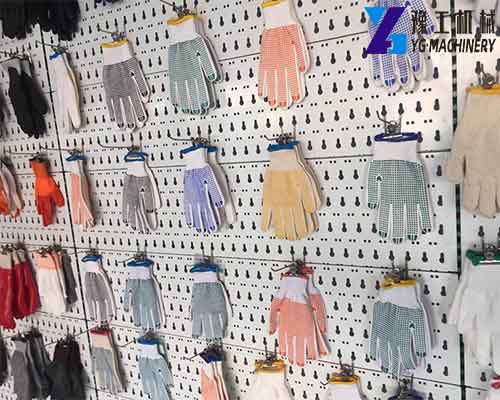 YG Machinery specializes in the production and development of knitted gloves machines and cotton gloves machines and can customize various styles of coated gloves production lines, drying lines, multi-functional labor protection gloves dipping production lines, and simple layout production lines according to customer needs and sites. At YG Machinery, we also have disposable glove making machines, including latex/nitrile glove making machines, and we also have PE glove making machines. We can definitely meet your needs. We have different types of equipment with different outputs. As long as you have needs, we can meet you. Please contact us now!【WhatsApp/WeChat/Phone/Skype】+86 136 1385 6800
Knitted Glove Dipping Machine for Sale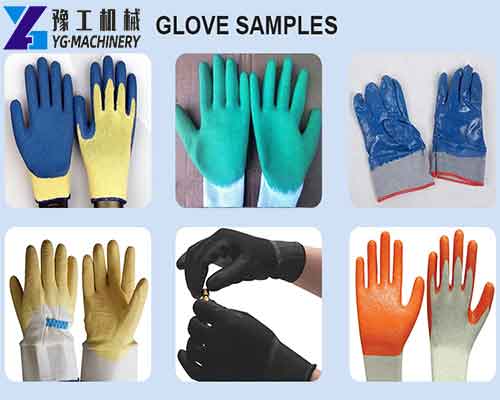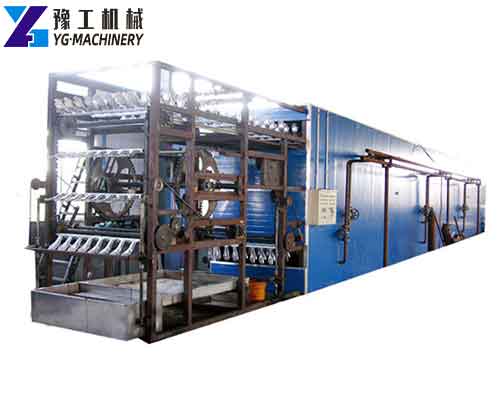 The knitted glove dipping production line is also called the glove dipping machine or glove dipping line. It is fully automatic intelligent equipment developed by YG Machinery. It can be used to make latex gloves, nitrile-dipped gloves, PVC gloves, and other coating equipment to complete the product's whole process of dipping production, the same equipment can realize the functions of semi-dipped gloves, fingertips, and fully dipped gloves. Using continuous production and direct immersion methods, uniform film formation, and bright color, various models and specifications can be produced online at the same time, with high automation and large output, and the length of the production line can be designed and installed according to the customer's production site. Professional labor insurance glove hanging glue production line manufacturing, providing production technical guidance, and raw material analysis.
| | |
| --- | --- |
| Product name | Gloves dipping machine |
| Power | 380V 50HZ |
| Total installed capacity | 18KW |
| Capacity | 30,000 pairs/24 hours |
| Dimensions | 38*2.4*4.3m |
YG Knitted Gloves Machine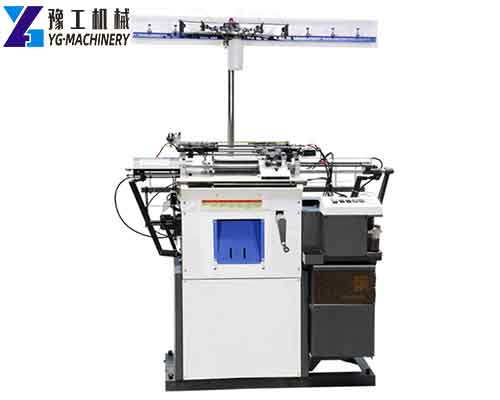 | | |
| --- | --- |
| Product name | Knitted Gloves Machine |
| Classification | 7G,10G,13G,15G |
| Motor Power | 220V, 250W |
| Features | Disconnection, delivery, motor overload, total compilation, power supply, etc. |
| Maximum speed | Long stroke120 rpm  short stroke 260 rpm |
| Operating | 25–30 pieces/per person |
| Capacity | 120 pair/ 8 hour |
| Weight | 250 kg |
| Size | 1250*650*1750mm |
Working Principle of Knitted Gloves Machine:
The degree of automation of the fully automatic computerized knitted gloves machine produced by YG Machinery has reached the international advanced level.  It is designed based on the principle of sinker weaving with a precise manufacturing process, a new program design, and multi-functional weaving. The knitted gloves machine can weave protective gloves and cold-proof and anti-freezing elastic gloves suitable for different people from all walks of life. It can also be woven into fluent magic gloves, half-finger gloves, five-finger socks, and so on.
The Glove Knitting Machine Main Features:
Weaving with a sinker, the gloves produced are more flexible, tougher, softer, and more comfortable.
Digitally-controlled two-color switching devices that can weave out the current gloves and improve economic efficiency.
The air jet is dusted by jets at a proper time and the weaving momentum is even more pronounced.
The control keyboard is mainly aimed at ease of operation. For example, the display screen shows various data conditions under different conditions when the machine is running.
The manual centralized lubrication system only needs to pull the oil pump, the system will automatically fill the oil to the desired location, easy maintenance, and improving productivity.
Glove Core Seaming Machine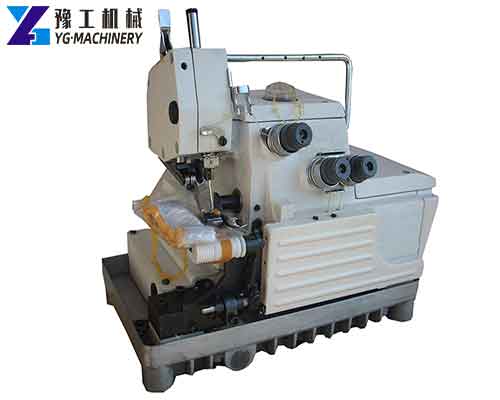 This glove core seaming machine adopts the special case of glove making machine, with a beautiful appearance, uniform, and stable stitches, the part of the tooth frame—fixed by the guide rail of the tooth frame, the spindle is automatically supplied with oil (some products use oil line for oil), and the outside is fully sealed, (some The window on the cover of the product frame is exposed, and the yarn is easy to enter the inside to block the oil supply system), which is suitable for production enterprises with high requirements for glove crimping.
Glove PVC Beading Machine Equipment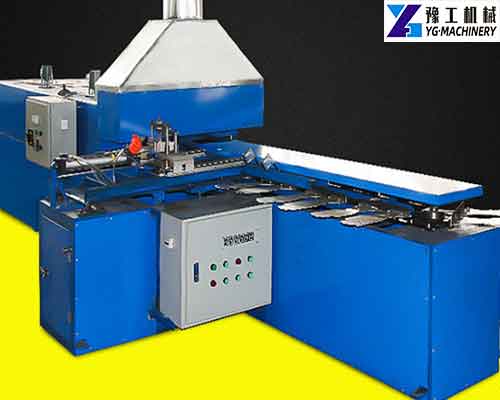 Glove PVC beading machine equipment, also known as glove planting machine, PVC point molding machine, or PVC bead point machine, is controlled by the PLC programmable controller, which accurately and automatically controls transmission and printing actions. A special quartz infrared heating tube is used to plasticize and heat PVC particles.
Purpose: Plant a layer of PVC particles and flower patterns on the surface of the glove to enhance the anti-slip and durability of the glove.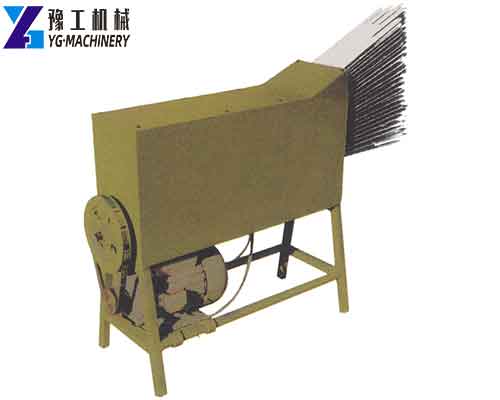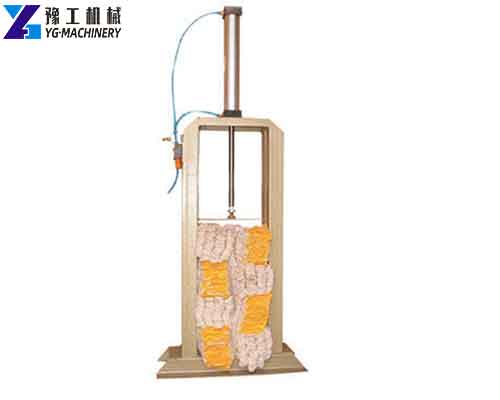 Pay Attention to the Following Aspects When Purchasing and Using Knitted Gloves:
We should choose the gloves that suit us according to the size of our hands.
We should choose our own gloves according to our working environment. Different gloves have different protective effects.
No matter what kind of glove you are using, once it is found to be damaged, you should replace it immediately
Gloves made of rubber should not be allowed to come into contact with acids and other substances for a long time. At the same time, it should be noted that such sharp objects should not be in contact with it.
Perform corresponding inspections regularly, and if damage is found, corresponding measures should be taken.
Put the cuffs of your clothes into your mouth during work to prevent accidents.
After use, the internal and external dirt should be scrubbed. After it is dry, sprinkle it with talcum powder and place it flat to prevent damage. Do not place it on the ground.